Lawyer / Senior Manager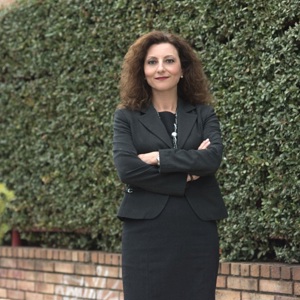 Katerina has been with CPA Law since the establishment of the law firm in 2002. From 1996 to 2002 she worked at KPMG, in the Tax Department. She has a law degree from the Law School of the National and Kapodistrian University of Athens and an LL.M. in European Community Law from Katholieke Universiteit Leuven under a scholarship from the Flemish Community of Belgium. She has been a member of the Athens Bar Association since 1994 and is a qualified Supreme Court lawyer, with more than twenty five years of experience in total.
Katerina has extensive litigation experience, especially in tax related cases but also in civil cases, and has represented several international and Greek companies and banks at the pre-litigation proceedings before the Tax Dispute Resolution Committee and before Greek administrative and civil courts. She also has significant experience in providing tax advice in the fields of income tax, VAT and double tax treaties.
Katerina specializes in commercial and corporate law, group restructurings, M&A, business transactions and contracts, legal due diligences, the drafting of acquisition agreements (including sale of shares, sale of business etc.), and in corporate governance issues. She has been involved in major public procurement and Public Private Partnerships (PPPs) projects (extension of metro lines, exploitation of Olympic real estate property, construction of prisons, etc.), and advised companies with securities listed on a regulated market on corporate governance and organization issues as well as on transactions with related parties, including the drafting of Fairness Opinions of article 101 of Law 4548/2018. She has also represented and advised clients regarding competition law issues, mainly related to cartel cases.
Practice areas
Litigation
Commercial & Business Law
Corporate Law
M&A & group restructurings
Corporate Governance
Transactions with related parties
Public procurement & PPPs
Tax Law
Competition Law
Qualifications
Degree in Law, National and Kapodistrian University of Athens, Law School
LL.M. in European Community Law, Katholieke Universiteit Leuven, Belgium
Postgraduate Tax Course, Athens School of Economics, Research Centre (KEOPA)
Member of the Athens Bar Association
Member of the Association of Greek Commercial Lawyers
Member of the International Fiscal Association (IFA)
Languages
Greek (native)
English
French