Constantine Papacostopoulos
Lawyer / Managing Partner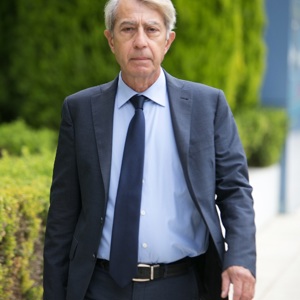 Mr. Papacostopoulos, Lawyer before the Supreme Courts of Greece, is the founding partner of "CPA Law". He is a member of the Athens Bar Association, Chairman of the Corporate Governance Committee of the American-Hellenic Chamber of Commerce, member of the Association of Greek Commercial Lawyers, of the Society of Tax Law and Public Finance Studies and of the Tax Committee of the Hellenic-French Chamber of Commerce, and Chairman of the Greek Department of International Fiscal Association (IFA).
Mr. Papacostopoulos has extensive experience in corporate law issues, tax and banking law, finance, corporate restructuring, investments and Private Public Partnerships (PPPs). He has published a series of books and articles and has given several lectures on the above issues.
He has served as a Partner of the Tax and Legal Department of KPMG Greece and, for the period 09/1999 - 12/2003, as Chairman of its Board of Directors. His professional experience includes the execution of numerous projects as legal and tax advisor as well as attorney of many large multinational and Greek companies, while as a legal advisor at the Ministry of Commerce he participated in numerous legislative committees on company, banking and stock exchange law. He has served as the person in charge for the conformity of Greek company and stock exchange legislation with European law and has attended court proceedings as an attorney before the European Court of Justice. He has also been appointed by the Bank of Greece as Supervisor of Liquidation of major insurance companies and has acted as liquidator of major insurance companies.
In addition to his experience as a practicing lawyer, Mr. Papacostopoulos is Lecturer of "M&A Law" in the University of Piraeus and has been a professor of Commercial and Banking Law in French Higher Education Institutions.
Practice areas
Tax Law
Corporate Law
Banking Law
Contracts
Finance
Investments
Qualifications
Master of Laws (LL.M) in Economic Law, University of Liege (Belgium)
Degree of Law School, specialisation in Commercial Law, University of Liege (Belgium)
Diploma in European Labour Law, University of Liege (Belgium)
Diploma in Theory of Sciences, University of Liege (Belgium)