Lawyer / Manager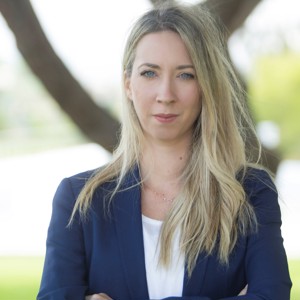 Aggeliki joined CPA Law in 2019, having previously worked as an attorney-at-law for more than seven years. She is a member of the Athens Bar Association and Manager Lawyer of our Firm.
She practices law before Court of Appeal and has extensive experience in Stock Exchange Law, Capital Market Law, as well as Banking and Finance Law.
More specifically, Aggeliki specializes in providing legal advice to companies with securities listed on a regulated market (Corporate and Securities Law matters, Corporate Governance and Ethics matters, regulation of Financial Institutions matters, Corporate Regulatory Compliance matters etc.) with significant experience, as she has been an in-house lawyer in a Greek listed company for over 5 years. She also has significant experience in providing legal advice on matters relating to acquisitions, strategic planning and debt restructuring of companies in financial distress, including listed companies.
Aggeliki also provides legal advice on corporate finance regulatory matters, on capital investment decisions, as well as on refinancing existing debts.
Aggeliki has successfully handled a considerable number of high-profile cases related to business transformations, M&As and legal due diligence procedures. She also advises clients on corporate law, including their day-to-day operations and corporate needs.
Practice areas
Capital Market Law and Stock Exchange Law
Banking & Finance Law
Greek Business Law, including Corporate, Commercial, Contracts
Business Transformation Law - M&As
Qualifications
M.Sc. in Banking and Finance Law, University of Piraeus (Department of Banking and Financial Management), honoured with an outstanding graduate award, with grade "Excellent"
Degree in Law (LL.B.), National and Kapodistrian University of Athens, School of Law, Economics & Political Sciences, Faculty of Law