Lawyer / Senior Manager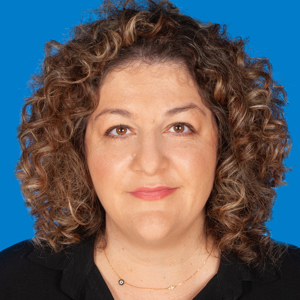 Maria joined CPA Law in 2023. She is a qualified Supreme Court lawyer and member of the Athens Bar Association, specialized in civil, banking and commercial law.

She has a law degree from the Law School of the Aristotle University of Thessaloniki and two LL.M.'s in Civil and European Law, both from the Law School of the National and Kapodistrian University of Athens.
Maria has extensive litigation experience and specialized experience in servicing of non performing loans.

As litigator, she has handled challenging cases of civil and commercial law before Courts of all levels, throughout Greece. She has also successfully handled cases before the European Court of Human Rights (ECHR).
As Legal Manager of Corporate and Retail Portfolios of PQH A.E., the Single Special Liquidator for all credit and financial institutions under special liquidation in Greece, she acquired experience in transactions of banking law, loan agreements, mortgages, foreclosures and public auctions proceedings, as well as in any kind of guaranties, including the ones provided by the Greek Government.
She has supported the sale, purchase, rental and use of various civil and commercial properties. She has also legally supported hotels' rental and management agreements. Maria has served as legal advisor of companies, providing them with assistance in law matters, like the constitution of a company and secretariat support.

She also has provided legal assistance in the renovation of touristic unit of EUR 24.000.000 budget. For this project she took up the resolution of peculiar difficulties pertaining, among others, to the ownership structure, she also drafted hundreds of contractor's agreements, took part in the negotiations with credit institutes in order to receipt bond loans and she contributed to the processing of receiving a European subsidy for the investment.
Practice areas
Civil Law
Banking Law
Commercial Law
Litigation/ Pre-litigation dispute resolution
Qualifications
Master in Civil Law, National and Kapodistrian University of Athens, Law School
Master in European Law, National and Kapodistrian University of Athens, Law School
Bachelor in Law, Aristotle University of Thessaloniki, Law School
Languages
Greek (native)
English
German