Lawyer / Partner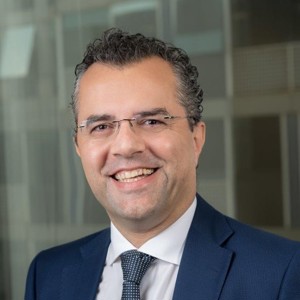 Theodossis Tompras is a senior lawyer, specialized in network industries (TMT & Energy) and a leading TMT and Networks Regulation practitioner. His practice is mainly focused in Corporate Law & Corporate Governance matters, M&As, Regulation & Competition in network industries, Commercial Law & negotiations, Technology and Media (regulation & content), while he is also acknowledged for his in-house practice regarding personal data/e-privacy/cybersecurity, as well as Legal Operations & Crisis Management.

He has handled multiple M&As and clearance procedures at national & European Commission level, while he was involved in numerus debt & structured finance transactions, spectrum auctions and regulatory procedures. In this respect, he has represented market players and participated in public consultations and administrative procedures & hearings before a broad spectrum of NRAs, ranging from:

— NTPC (EETT),
— HACSP (Hellenic Authority for Communication Security and Privacy-ΑΔΑΕ),
— Greek DPA (ΑΠΔΠΧ),
— NCRTV (National Council for Radio and Television-ΕΣΡ),
— to HCC (Hellenic Competition Commission-ΕΑ) and
— RAE (Regulatory Authority for Energy-PAE),

as well as DG Comp and DG Connect.

He has been a Member of the Athens Bar since 2003 and is a qualified Supreme Court lawyer.

He joined CPA Law in 2020 after 15 years of in-house experience as a C-level executive in the Electronic Communications and Energy sectors. Since 2012, Theodossis was WIND Hellas' General Counsel and a member of WIND Hellas Management Team, while he has also served WIND Hellas between 2006 to 2010 as the company's Regulatory Affairs Director. Between 2010 to 2011 Theodossis have worked as GC in the energy sector, while prior to these engagements has worked as an Associate with Ntailianas-Nikolinakou Law Office, Christopoulos & Associates Law Office and Tsibanoulis & Partners Law Firm.

Theodossis was listed in Legal500 "General Counsels Powerlist: Greece & Cyprus 2018" while during his term with WIND Hellas' the latter's Legal Department was listed in Legal500 "GC Powerlist: Greece and Cyprus Teams 2019".
Practice areas
Electronic Communications & Energy Regulation
Regulatory Policy & Competition in Network Industries
Mergers & Acquisitions
Corporate Governance & Compliance
Commercial Law, Contracts & Financing
Personal Data, Security & Privacy of Communications Law
Legal Operations Management
Crisis Management
Qualifications
MBA in Telecoms, Athens University of Economics & Business
Postgraduate Tax Course, Athens School of Economics, Research Centre (KEOPA)
Degree in Law (LL.B), University of Athens, Law School
Languages
Greek (native)
English (fluent)
French (professional working proficiency)