Lawyer / Director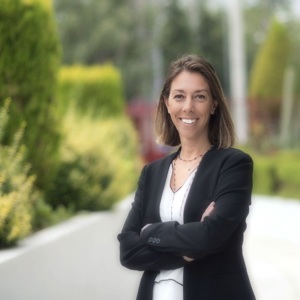 Penny is a Lawyer before the Supreme Court, member of the Athens Bar Association and Director of CPA Law. She commenced her cooperation with CPA Law in 2002. From 2000 until 2002 she worked with KPMG (Tax Department).
She is mainly involved in tax, commercial, corporate and civil law cases, especially with issues that are related to the commercial planning of transactions and mergers and acquisitions, including the carrying out of legal due diligences and the drafting of the acquisition agreements. Moreover, she handles insurance, stock exchange and banking law cases, while she is also involved of the liquidation of such companies.
She has also significant experience in litigation cases, representing individuals and legal entities, both in the context of civil as well as in administrative (tax) disputes, while she was actively involved in major public procurement projects (PPPs).
Finally, she handles significant projects related to compliance on miscellaneous regulatory issues, especially related to data privacy.
Practice areas
Financial Markets
Insurance Law
Litigation
Commercial Law
Procurement
Qualifications
Degree in Law (LL.B.), University of Strasbourg, France
Master (LL.M.) in Commercial and Corporate Law, London School of Economics (LSA), UK
MSc in Business Studies for Law practitioners, Athens Laboratory of Business Administration (ALBA)
Postgraduate Tax Course, Athens School of Economics, Research Centre KEOPA