Lawyer / Senior Manager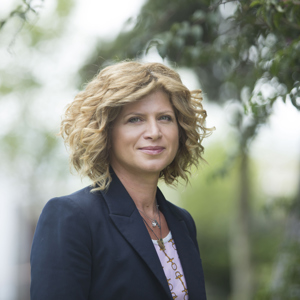 Marie joined CPA Law in 2019, having previously worked as an attorney-at-law for more than fifteen years. She is a member of the Athens Bar Association and Senior Manager at our Firm.
She practices law before Court of Appeal and has extensive experience in Property Law by dealing with all kinds of real estate (private, commercial, hospitality and logistics) and in various regions of Greece.
She has supported large multinational companies in the sale, purchase, rental and use of real estate. At the core of Marie's practice is vast experience in all kind of property contracts and a deep understanding of the real-estate industry. Marie has extensive judicial experience in matters of regulation, licensing, forest designation and archaeological areas, so she provides legal counsel in all matters of property law that can cover negotiations, property registration issues, financial services and tax law. She also has an expertise in alternative financial services as is crowdfunding, asset management and EU Directive AIFM.
During her professional experience, she has represented as advisor and attorney-at-law a multitude of major Greek Banks on issues of mortgage inscriptions and research at Land registries and Cadastral Offices throughout Greece.
Practice areas
Property Law
Real Estate
Commercial Law
European Law
Tax Law
Finance
Qualifications
Master of Advanced Studies (MAS), in European Law (option "Antitrust and Intellectual Property Law"), Universite Paul Cezanne III, Aix-en-Provence, France
Degree in Law (LL.B), option Commercial Law, Universite Paul Cezanne III, Aix-en-Provence, France