Lawyer / Supervising Senior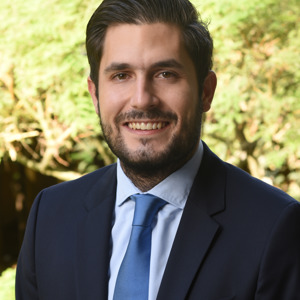 Dionysis joined CPA Law in 2021, having previously worked as an attorney-at-law for five years. He is a member of the Athens Bar Association and Supervising Senior of our Firm.
Dionysis practices law before the Court of First Instance and has extensive experience in Commercial and Tax Law having handled cases regarding the establishment of subsidiaries and branches of foreign undertakings in Greece. During his professional experience he has cooperated with Greek and foreign legal entities, providing them with day-to-day legal support.
He has conducted legal due diligence audits before Land Registries and Cadastral Offices and has participated in numerous M&A projects, performing, inter alia, legal due diligence audits on the status of their real estate property. He has supported individuals and legal entities in the sale, purchase, rental and use of real estate.
Practice areas
Property Law
Real Estate
Tax Law
Commercial Law
Corporate Law
Qualifications
Master of Sciences (MSc) in Banking and Finance Law, "Financial and Institutional Framework of money and capital markets", University of Piraeus, Piraeus, Department of Banking and Financial Management
Executive Training Program in Taxation, Athens University of Economics and Business, Athens,
Degree in Law (LL.B.), Democritus University of Thrace, Faculty of Law